DONKEY BASKETBALL

Circle (A) Donkey Ball Company
4050 Henry Midway Rd
P O Box 56
Henry, TN. 38231

Phone (731) 243-3326

Located in North West Tennessee




THANK YOU for being patient during the Covid epidemic. Our donkeys are ready to get back on the road.


We are taking bookings for the 2021/2022 season now with our first donkey basketball games starting in October.


Please send several dates you have available.


NOTE:
I AM UNABLE TO ANSWER THE PHONE AT TIMES......PLEASE EMAIL IF AT ALL POSSIBLE.



Email us at
bka@donkeyball.net
Please include "donkeyball, your city, your state" in the subject line. Example (donkeyball, Nashville, TN)



Call
(731) 243-3326
Ask for Brenda
or leave your detailed message.





***************************************

Rate of Payment

**60/40 Split with $600 minimum guarantee**





You receive 40% of ticket sales up to $3000


(then)

50% of any ticket sales over $3000.00.

If ticket sales were less then $1500.00 then you would pay $900.00.


Cash Outlay - – The only money you pay up front is a non-refundable $50 booking fee which includes our $25,000 excess accident medical insurance policy for participants.


Sponsor is required to sell advance tickets which we furnish.


Minimum ticket prices are
$6 Advance and $8 Gate.
Preschoolers FREE

Ticket prices may be increased but no less than stated.
If your gym seats less than 300 then you will be required to charge a minimum of
$8 Advance and $10 Gate
or book on a Flat Rate Basis


***************************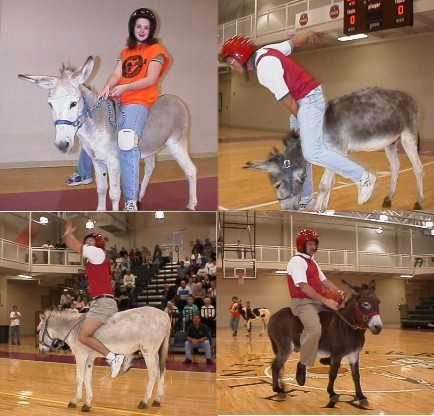 ***************************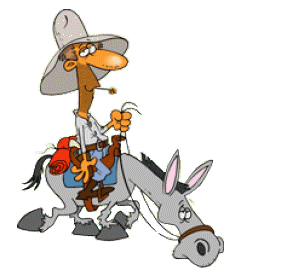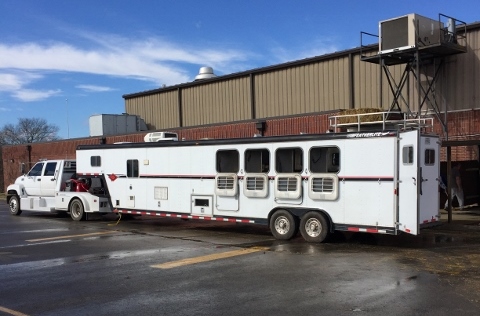 WELCOME to our world of donkeys.
Do you have a community or school organization that is looking for a sure way to raise money with little risk involved? If so, let us suggest that you consider a Donkey Basketball game. Donkey Ballgames are the quickest, easiest and surest way to make money for your school group, club or organization.
No long hours of preparation are required.


Donkey Basketball season is September through the 1st weekend in May.
Donkey Softball season is May - September.


Donkey Softball or any outside activity is available on a
FLAT RATE BASIS ONLY.
Flat Rates start at $1500 and go up depending on mileage and our schedule.
Call or email for a flat rate quote.




We furnish what you need to ensure a successful


CIRCLE (A) DONKEY BALL GAME:
1. Advance Tickets
3. Gate Tickets
2. Posters
4. Referee
5. Protective head gear for Basketball
6. Publicity materials
7. Phone and Email support
8. Current health certificate and coggins test on stock
9. Team of well trained donkeys shod with non-marking rubber shoes
10. Funny events throughout the ballgame and equipment needed for those events.



Sponsor furnishes:
1. Riders for the game (8-12) Basketball
2. Suitable place to play
3. People to publicize the game and sell tickets
4. One bag of horse feed & one bale of hay.









DONKEY RACES * DONKEY POLO * DONKEY SOFTBALL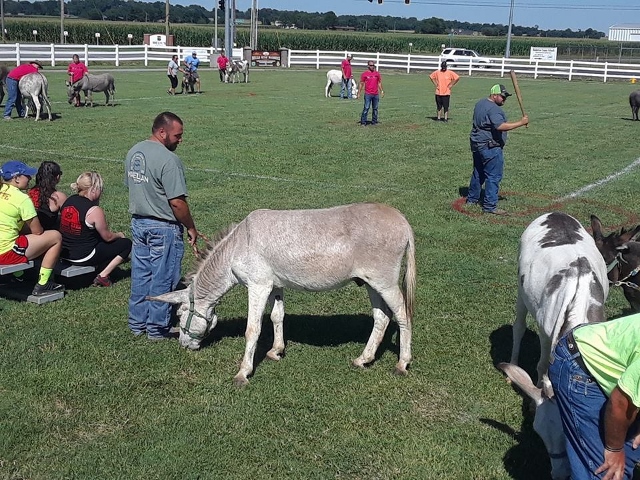 Available for Private Parties, Reunions, County Fairs, Pre-Game Activities, Company Parties
Wanting to have a donkey ball game but not needing to have a fund raiser;
then Circle (A) Donkeys will work with you on a flat rate basis.


Guaranteed Flat Rates start at $1500 and go up depending on schedule.
Email or Call for quotes. (731) 243-3326


Email us at
bka@donkeyball.net



*****************************************************
WE are now playing these states:
WEST & MIDDLE TENNESSEE
SW KENTUCKY
ARKANSAS
MISSOURI
CENTRAL/EASTERN OKLAHOMA
MISSISSIPPI
LOUISIANA
CENTRAL/EASTERN TEXAS
SOUTHERN TIP OF ILLINOIS
*****************************************************
NW GEORGIA, ALABAMA &
NORTHERN FLORIDA - Please call or email for available times.


*****************************************************


Brenda Amburgey & son, Dustin Amburgey, owners




This page was visited .....





.....times. Please visit again!


PAGE 2 - DONKEY PICTURES
PAGE 3 - DONKEY BALL GAME PICTURES